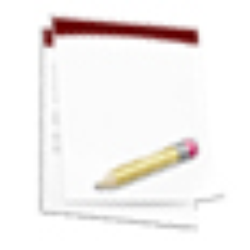 Translated Summaries

In The Journal of Regulation the summaries' translation are done by the Editors and not by the authors

ENGLISH

At first sight, the notion of the neutrality of the State seems to be obvious and simple, almost a pleonasm. Being above isolated individuals, the State is responsible for the general interest, even envisioned on a long-term basis. However when one gets deeper into the analysis, this first observation, evident at first sight, must be mitigated and qualified.

FRENCH

A première vue, la notion de la neutralité de l'Etat semble être évidente et simple, presque un pléonasme. Etant au-dessus d' individus isolés, l'État est responsable de l'intérêt général, même envisagé sur le long terme. Toutefois, A aller plus loin dans l'analyse, cette première observation, évidente à première vue, doivent être atténués et expliquée.

SPANISH

A primera vista, la noción de la neutralidad estatal parece ser obvio y simple, casi un pleonasmo. Estando por encima de los individuos aislados, el Estado es responsable por el interés general, aun cuando considerado a largo plazo. Pero cuando uno se sumerge en el análisis, esta primera observación, evidente a primera vista, puede ser mitigado y calificado.

ITALIAN

A prima vista, la nozione di neutralità dello Stato sembra un concetto ovvio e semplice, quasi un pleonasmo. Lo Stato, al di sopra degli individui singolarmente considerati, è responsabile dell'interesse generale, persino a lungo termine. Tuttavia, quando si analizza in modo più approfondito tale concetto, questa prima osservazione, evidente a prima vista, deve essere relativizzata e specificata.

.....................

Other translations forthcoming.