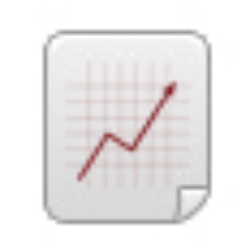 Translated Summaries

ENGLISH

A Chinese company issued shares on American exchanges, and was subsequently the subject of a Securities and Exchange Commission (SEC) investigation. The company's auditor concomitantly revealed frauds it had discovered during its review of the company's accounts. The SEC sued the auditor on May 27, 2011 in order to force it to communicate the documents it held. The auditor refused, arguing that Chinese criminal law prohibited the revelation of such documents. The SEC filed a motion in Federal Court to compel the auditor to comply with its request on September 6, 2011.
FRENCH

Une société chinoise lève des fonds aux Etats-Unis, puis fait l'objet d'une enquête de la part du régulateur financier nord-américain. Parallèlement, l'auditeur de la société dénonce des fraudes qu'il a découvertes par l'examen des comptes. La SEC assigne l'auditeur le 27 mai 2011 pour obtenir communication des documents qu'il détient. L'auditeur refuse, arguant de l'interdiction par le droit pénal chinois qui prohibe. La SEC saisit le 6 septembre 2011 le juge fédéral pour que celui-ci contraigne l'auditeur.
SPANISH
Informe Temático (Finanza): el regulador financiero americano presentó una moción para obligar ante una Corte Federal a un auditor para que revele documentes concerniendo una compañía china que había auditado, aunque la revelación de dicho documente es prohibido por la ley china.

Una compañía china emitió acciones sobre intercambios americanos, y fue subsecuentemente el sujeto de una investigación del Security and Exchange Commission (SEC). El auditor reveló fraude que había descubierto durante su revisión de las cuentas de la compañía. El SEC demandó al auditor el 27 de mayo del 2011 para forzarlo a comunicar documentos en su posesión. El auditor se rehusó, argumentando que el derecho criminal chino prohibía la revelación de dichos documentos. El SEC presentó el 6 de septiembre del 2011 una moción en la Corte Federal para obligar al auditor a obedecer estas órdenes.
.....................

Other translations forthcoming.