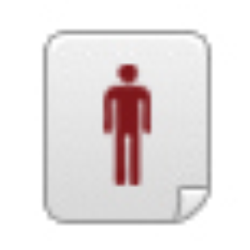 In a judgment taken on March 9th 2010, the Grand Chamber of the European Court of Justice upheld the European Commission's action against the Federal Republic of Germany, stating that by making the authorities responsible for monitoring the processing of personal data outside the public sector in the different Länder subject to State oversight, Germany incorrectly transposed the requirement of "complete independence" of the supervisory authorities responsible for ensuring data protection, and thereby failed to fulfil its obligations under the second subparagraph of Article 28(1) of Directive 95/46/EC of 24 October 1995 "on the protection of individuals with regard to the processing of personal data and on the free movement of such data".
FRENCH

Un jugement rendu par la Grande Chambre de la Cour Européenne de Justice le 9 mars 2010 insiste sur l'indépendance nécessaire des autorités en charge de la protection des données personnelles dans les Länder allemands au regard de l'application de la directive européenne 95/46/CE du 24 Octobre 1995 relative à la protection des personnes physiques à l'égard du traitement des données à caractère personnel et à la libre circulation de ces données (Directive "Données Personnelles").

Dans un jugement rendu le 9 mars 2010, la Grande Chambre de la Cour Européenne de Justice a jugé que les autorités de protection des données des Länder allemands qui contrôlent les fichiers du secteur privé n'agissaient pas en pleine indépendance, contrairement aux exigences de la Directive européenne de 1995 sur la protection des données.

GERMAN
Am 9. März 2010 verkündete der Europäische Gerichtshof sein Urteil in der Sache EG / Deutschland (C-518/07) betreffend der Verpflichtung des Mitgliedsstaats sicherzustellen, daß die nationalen Aufsichtsbehörden, die zur Überwachung der Datenverarbeitung verantwortlich sind, ihre Funktionen vollkommen unabhängig auszuüben.
Der Europäische Gerichtshof hat am 9. März 2010 sein Urteil verkündet in der Sache EG/Deutschland, in dem er betont, dass das deutsche Datenschutzsaufsichtssytem die Verpflichtung der Unabhängigkeit von Aufsichtsbehörden, die in den Rechtlinien 95/46 vorgeschrieben ist, unvollständig umgestetzt hat.
SPANISH
En una sentencia dictada por la Gran Cámara de la Corte Europea de la Justicia el 9 de marzo del 2010 insiste en la independencia necesaria de las autoridades a cargo de la protección de la privacidad de data en German Länder, en cuanto a la aplicación de la Directiva 95/46/CE del Parlamento Europeo y del Consejo, de 24 de octubre de 1995, relativa a la protección de las personas físicas en lo que respecta al tratamiento de datos personales y a la libre circulación de estos datos
En una sentencia del 9 de marzo del 2010 la Gran Cámara de la Corte Europea de la Justicia confirmó que la acción que tomó la Comisión Europea contra la República Federal de Alemania, constatando que, al darle a las autoridades la responsabilidad de monitorear el procesamiento de data personal fuera del sector público en los diferentes Länder sujetos a la vigilancia estatal, Alemania transpuso incorrectamente el requisito de 'independencia completa' de las autoridades supervisoras responsables de asegurar la protección de data y por lo tanto, no cumplen con los requisitos detallados en el segundo subpárrafo del artículo 28(1) de la Directiva 95/46/CE del Parlamento Europeo y del Consejo, de 24 de octubre de 1995, relativa a la protección de las personas físicas en lo que respecta al tratamiento de datos personales y a la libre circulación de estos datos