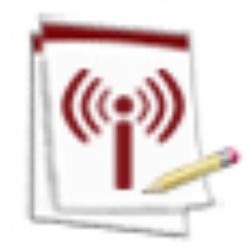 ENGLISH

The role of fibre is very important towards connecting to ultra-fast broadband, one of the key action areas of the Digital Agenda. But, Europe is late in its fibre deployment, especially when compared to other advanced economies such as the United States or Japan. At the same time, however, there is still no standard for a European fibre strategy: public as well as private stakeholders are having very different approaches in local FTTx deployment sometimes leading to a waste in private and public funds and being mainly focused on dense areas. This article aims to propose an efficient model for fibre network deployment that can be applied to all European Member States. The model provides high-margin incentives for operators to install fibre network across the whole country, while maximising households' fibre connection rate through an automatic migration scheme. In a period of weak growth and budget restrictions, the catch-up in ultra-fast broadband internet requires more than ever an efficient policy to maximise the deployment of FTTH at the lowest cost possible to the public. The proposed model serves as an ideal choice given this context.
Alternative operator - Budget - Connexion - Copper network - Cost - Digital agenda - Duplication - Effeciency - Essential facility - Europe - Fiber optic - France - Incentive - Incumbent operator - Infrastructure - Internet - Natural economic monopoly - Network - Price - Provider - Regulatory policy *
* In The Journal of Regulation, these keywords are done by the Editor and not by the Author.
PORTUGUESE
Artigo: Do cobre à fibra: uma política de regulação ótima.

O papel da fibra é muito importante em conexões de banda larga de alta velocidade, uma das principais ações na área da Agenda Digital. No entanto, a Europa está atrasada no desenvolvimento da fibra, especialmente quando comparada com outras economias avançadas como Estados Unidos ou Japão. Ao mesmo tempo, porém, ainda não há um patamar para uma estratégia europeia para a fibra: detentores de haveres públicos e privados têm tido diferentes posturas no desenvolvimento de FTTx local, o que leva às vezes a um desperdício de fundos públicos e privados e sendo sobretudo registrado em áreas de densidade. Este artigo objetiva propor um modelo eficiente para o desenvolvimento da rede de fibra que possa ser aplicado para todos os Estados Membros Europeus. O modelo prevê incentivos altos para operadores para instalar redes de fibra por todo o país, enquanto maximiza a taxa de conexões domésticas de fibra através de um esquema de migração automática. Em um período de crescimento desacelerado e restrições orçamentárias, um novo impulso em banda larga de alta velocidade requer mais do que nunca uma política eficiente para maximizar o desenvolvimento de FTTH ao menor custo possível para o público. O modelo proposto serve como uma escolha ideal dado este contexto.
Operador alternativo – Orçamento – Conexão – Rede de cobre – Custo – Agenda digital – Duplicação – Eficiência – Facilidades essenciais – Europa – Fibra ótica – França – Incentivo – Operador – Infra-estrutura – Internet – Monopólio natural econômico – Rede – Preço – Provedor – Política de regulação*.
* No Journal of Regulation, as palavras-chave são fornecidas pelo Diretor, e não pelo Autor.
ITALIAN

Articolo: Dal rame alla fibra: un'ottima politica di regolazione
Il ruolo della fibra è molto importante per la connessione ad alta velocità, una delle azioni centrali dell'agenda digitale. Tuttavia l'Europa è in netto ritardo per quando riguarda lo sviluppo della fibra, in particolare rispetto all'economia di altri paesi come gli Stati Uniti o il Giappone. Questo si capisce, però, in quanto non esiste uno standard per la strategia dell'Europa in materia di fibra: gli attori privati e pubblici del settore della fibra stanno avendo degli approcci differenti nei confronti della realizzazione dei FTTx, e tali approcci spesso si concludono in uno spreco di investimenti e si concentrano spesso su aree ad alta densità. Questo articolo si propone di trovare un modello efficace per la realizzazione di una rete a fibra in tutti gli Stati membri. Questo modello prevede degli incentivi elevati per gli operatori che installano delle reti a fibra ottica nei loro paesi, e massimizza la percentuale di connessioni a fibra ottica per nucleo familiare con un sistema di migrazione automatico. In un periodo di crescita ridotta e restrizioni di budget, lo sviluppo di connessioni a fibra ottica richiede una politica quanto mai efficace per massimizzare lo sviluppo del FTTH ai minimi costi possibili per i conti pubblici. Il modello proposto costituisce una scelta essenziale, in considerazione del contesto esistente.
Agenda digitale - Budget - Connessione - Connessioni su rame - Costi - Duplicazione - Efficienza - Europa - Fibra ottica - Fornitore - Francia - Incentivi - Infrastruttura - Infrastruttura essenziale - Internet - Monopolio economico naturale - Operatore alternativo - Operatore storico - Prezzo - Politica di regolazione - Rete *
* In The Journal of Regulation, le parole chiave sono responsabilità dell'Editore e non dall'Autore.
SPANISH
Artículos: Del cobre a la fibra : una política regulatoria óptima

El rol de la fibra óptica es de gran importancia en lo que concierne la conexión al ancho de banda ultrarrápida, una de las áreas claves de acción en la Agenda Digital. Sin embargo, Europa se encuentra atrasada en cuanto a su desarrollo, especialmente en comparación con otras economías avanzadas, como la de los EEUU o Japón. No obstante, todavía no existe un estándar para una estrategia europea para la red de fibra óptica; accionistas, tanto privados como públicos, han estado adoptando diferentes acercamientos a la implementación de los FTTx, lo cual suele llevar a un enfoque sobre áreas demasiado densas y al desperdicio de fondos privados y públicos. Este artículo tiene como objetivo proponer un modelo eficiente para el desarrollo de la red de fibras ópticas que podría aplicarse a todos los miembros de la Unión Europea. El modelo provee incentivos de gran margen de ganancias para operadores para la instalación de estas redes de fibras a través del país entero y al mismo tiempo maximiza la conexión rápida de fibras en todas las viviendas facilitado por el uso de un esquema de migración automática. En un periodo de crecimiento débil y restricciones presupuestarias, el "catch-up" en el Internet de banda ancha ultrarrápida requiere ahora más que nunca una política eficaz para maximizar el desarrollo del FFTH y minimizar el coste incurrido por el público.
Other translations forthcoming.