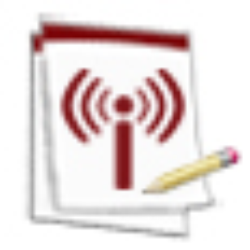 ENGLISH

In the most developed nations, as in emerging countries, the economy and society are currently being entirely transformed by an industrial revolution originating in information and communication technologies.
Anti-competitive Behaviour Audacity - Autorité de Régulation des Communications Electroniques et des Postes (ARCEP - French Electronic Communications and Posts Regulator) - Communication - Competition - Confidence - Cooperation - Darwin - Digital revolution - Discrimination - European Commission - Ex ante / Ex post - Fiber optic - Future - impredictibility - Information - Infostructure - Infrastructure - Innovation - Internet - Lamarck - Napoleon - Network - Overregulation - Risk - Uncertainty - Underregulation *
* In The Journal of Regulation, these keywords are done by the Editor and not by the Author.
ITALIAN
Articolo: Innovazione e regolazione al servizio della rivoluzione digitale
Nelle nazioni le più sviluppate, nonché negli stati in via di sviluppo, l'economia e la società sono completamente trasformati da un rivoluzione industriale che trova le sue origini nelle teconologie d'informazione e di comunicazione.
Autorité de Régulation des Communications Electroniques et des Postes (ARCEP – Autorità francese di regolazione dei servizi postali e di telecomunicazione) – Commissione Europea - Comportamento anticoncorrenziale – Comunicazione – Concorrenza – Cooperazione – Darwin – Deregolamentazione - Discriminazione - Ex ante / Ex post – Fibra ottica – Imprevisibilità – Incertezza - Inflazione normativa - Informazione – Infostruttura – Infrastruttura – Innovazione – Internet – Lamarck – Napoleone – Rete – Rischio - Rivoluzione digitale *
* In The Journal of Regulation, le parole chiave sono responsabilità dell'Editore e non dall'Autore.

PORTUGUESE
Artigo: Inovação e Renovação a serviço da Revolução digital.
Nos países mais desenvolvidos, bem como nos em desenvolvimento, a economia e a sociedade vem sendo, atualmente, completamente transformados por uma revolução industrial baseada em tecnologias da informação e da comunicação.
Comportamento anti-concurrencial – Autoridade de regulação das comunicações eletrônicas e dos correios (ARCEP – Regulador francês de Comunicações e dos Correios) – Comunicação – Concorrência – Confiança – Cooperação – Darwin - Revolução digital – Discriminação – Comissão Europeia – Ex ante / Ex post – Fibra ótica – Futuro – Imprevisibilidade - Informação – Info-estrutura – Infra-estrutura – Inovação – Internet – Lamarck – Napoleão – Rede – Sobre-regulação – Risco – Incerteza – Sub-regulação.*
* No Journal of Regulation, as palavras-chave são fornecidas pelo Diretor, e não pelo Autor.
SPANISH
Artículo: Innovación y regulación sirviendo la revolución digital

En las naciones más desarrolladas, tal como en los países emergentes, la economía y la sociedad están actualmente siendo transformadas por una revolución industrial provenientes de las tecnologías informáticas y de telecomunicaciones.
Other translations forthcoming.