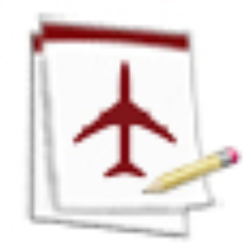 Translated Summaries

ENGLISH :

This article provides an economic perspective on the role played by

competition policy in the development of competition in various transport sectors. After a brief reminder of some economic features that are shared by different transport modes, it mainly examines the principles and practical underpinnings of merger control as it is implemented in the present context of rapid consolidation in some transport sectors. Thereby, it stresses some potential shortcomings of the traditional merger regula tion approach in the particular context of transportation services, pointing to an excessive attention paid to potential competition issues on overly narrow relevant markets while largely ignoring global efficiency-enhancing effects of mergers and alliances.

ITALIAN


Articolo: Trasporti, concorrenza e politica in material di concorrenza.

Questo articolo delinea una prospettiva economica del ruolo della politica in materia di concorrenza nello sviluppo della libera concorrenza in vari settori dei trasporti. Dopo un breve richiamo ad alcuni aspetti economici, comuni a diversi tipi di trasporto, l'articolo passa in esame i principi e le pratiche fondamentali del controllo delle concentrazione cosi come applicato nell'attuale contesto di consolidamento di alcuni settori dell'industria dei trasporti. Tuttavia, l'articolo mette in rilievo ugualmente alcune carenze potenziali di un approccio classico della regolazione delle concentrazioni nello specifico settore dei trasporti, tra cui l'eccessiva attenzione data alle questioni di concorrenza potenziale su mercati di dimensioni ridotte e la noncuranza generalizzata degli effetti di alleanze e fusioni in materia di efficacia e di progresso.

SPANISH

Artículo: Transporte, competencia y política competitiva
Este artículo da una perspectiva económica sobre el rol jugador por la política de la competencia y el desarrollo de la competencia en varios sectores de transporte. Después de un breve recordatorio sobre las características económicas compartidas por diferentes modales de transporte, examina principalmente los principios y detalles prácticos de la implementación de control de uniones en el contexto presente de consolidación rápida en algunos sectores de transporte. El artículo pone énfasis algunos de los defectos potenciales del la regulación tradicional de uniones, particularmente en el contexto de los servicios de transporte, indicando un enfoque excesivo a cuestiones de competencia potencial en mercados demasiado estrechos y a la vez ignorando los efectos del mejoramiento de eficacia global de las uniones y las alianzas.
PORTUGUESE

Artigo: Transporte, concorrência e política concorrencial

Este artigo fornece uma perspectiva econômica sobre o papel exercido pela política concorrencial no desenvolvimento da concorrência em diversos setores de transporte. Após uma breve retomada de conceitos econômicos compartilhados por modos de transporte diferentes, ele examina principalmente os princípios e os problemas práticos do controle como implementado no contexto presente de rápida consolidação em alguns setores de transporte. Assim, ele sublinha alguns potenciais conflitos no enfoque da regulação tradicional no contexto particular de serviços de transporte, apontando para uma atenção excessiva concedida para problemas de concorrência potencial em muito relevantes mercados enquanto são amplamente ignorados os efeitos na eficiência global.

Transporte aéreo – Avião – Aeroporto – Aliança – Comportamento anti-concorrencial – Falência – Concorrência – Autoridade de concorrência – Política de concorrência – Concentração – Contrato – Subsídios cruzados – Economia de escala – Eficiência – Ganho de eficiência – Barreiras de entrada – Equilíbrio – Comissão Europeia – Custo fixo – França – Londres – Incentivo – Operador incumbente – Infraestrutura – Interconexão – Investimento – Monopólio legal – Liberalização – Rede de longa distância – Estrutura de mercado – Controle – Firma de multiprodução – Rede – Mercado oligopolístico – Concorrência potencial – Preço – Elasticidade de preço – Trilho – Transporte por trilhos – Mercado relevante – Transporte rodoviário – Segmento – Serviço – Tempo – Transporte – Reino Unido – Comunidade urbana – Veículo.*

* Em The Journal of Regulation, estas palavras-chave são fornecidas pelo Editor e não pelo Autor.
.....................

Other translations forthcoming.