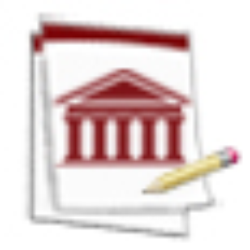 Translated Summaries

In The Journal of Regulation the summaries' translation are done by the Editors and not by the authors

ENGLISH

Interchange fees set by the main credit/debit card associations play an important role in the retail banking sector, however they remain largely invisible to consumers.
FRENCH

Les frais d'interchange fixés par les principales associations de cartes de crédit jouent un rôle important dans le secteur des services bancaires de détail, mais ils restent largement invisibles pour les consommateurs.

SPANISH

Tasas de intercambio establecidas por las asociaciones principales de tarjetas de crédito/débito juegan un rol importante en el sector de negocio de bancario minorista. No obstante, permanecen por la mayor parte invisibles a los consumidores.

ITALIAN

Le commissioni interscambio su carte di credito/debito fissate dalle principali associazioni giocano un ruolo importante nel settore dell'attività bancaria al dettaglio, tuttavia sono ancora poco visibili ai consumatori.

ARABIC


رُسوم التبادُل التي وُضِعت مِن طرفِ جمعيات بطاقة الائتمان لها دورُ أساسي في مَجال المصرفية للخدمات الافرادية, لكِنَّ بقِيت هذِهِ الرُّسُوم غيرُ ظاهِرة لِكثِير المُستهلِكين.

..................

Other translations forthcoming.