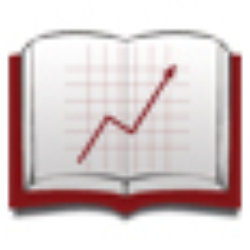 Translated summaries

The translated summaries are done by the Editors and not by the Authors

ENGLISH
The purpose of this collective work is to understand the causes of the financial crisis. It has a strong international dimension and draws in both legal and economic science. Although composed of independent contributions from each other, it relies on a general demonstration, summary of which will largely be the focus of this first bibliographic report, the importance of justifying the work that results in three successive bibliographic reports. Furthermore, the book focuses on the specific issue of governance in international finance, which runs through regulatory issues, but one cannot be reduced to the other and vice versa.

Therefore in all three bibliographic records, abstracts will be more or less developed on the contributions, depending on whether they directly concerned by regulation, in which case they will be preferred or more remote areas, in which case they will shortly exposed.

The first bibliographic record aims to present, on the one hand, the general problem of the book, and also to highlight two contributions of historical (1920-1930/2001-2007).

FRENCH

Fiche Bibliographique (Livre) : La globalisation de l'intégration financière. Perspective de trente ans, de la réforme à la crise)

Cet ouvrage collectif a pour objet de comprendre les causes de la crise financière. Il présente une dimension fortement internationale et puise à la fois dans la science juridique et économique. Bien que constitué de contributions autonomes les unes des autres, il s'appuie sur une démonstration générale, dont le résumé sera en grande partie l'objet de cette première fiche bibliographique, l'importance de l'ouvrage justifiant qu'il donne lieu à a trois fiches bibliographiques successives. En outre, l'ouvrage porte sur la question précise de la gouvernance dans la finance internationale, ce qui traverse les questions de régulation mais l'un ne se réduit à l'autre et vice et versa.

C'est pourquoi dans chacune des trois fiches bibliographiques, des résumés seront plus au moins développés concernant des contributions, suivant que celles-ci abordent directement des thèmes de régulation, auquel cas elles seront privilégiées, ou des thèmes plus éloignés, auquel cas elles ne seront qu'évoquées.

Cette première fiche bibliographique a pour objet de présenter d'une part la problématique générale de l'ouvrage et d'autre part de mettre en valeur deux contributions, de nature historique (1920-1930/2001-2007).

SPANISH

Informe Bibliográfico (Libro): La Integración Global Financiera, perspectivas desde 30 años. De la reforma hasta la crisis.

El objetivo de este trabajo colectivo es de entender las causas de la crisis financiera. Contiene una gran dimensión internacional y se apoya tanto en las ciencias legales como en las económicas. Aunque es una colección de contribuciones independientes el uno del otro, todos tienen en común una dimensión general, lo cual será detallado en el primer informe bibliográfico, la importancia de justificar el trabajo que resulta en tres informes bibliográficos sucesivos. El libro se centra en el tema específico de la gobernabilidad en la finanza internacional, la cual se relaciona a la regulación, pero uno no se reduce al otro y viceversa.


Por lo tanto, en cada uno de los tres informes bibliográficos, abstractos serán desarrollados para cada contribución, dependiendo de su relatividad a la regulación, en dado caso se les dará preferencia sobre casos mas lejanos, los cuales serán brevemente mencionados.


El primer informe bibliográfico se propone a presentar, de un lado, el problema general del libro, y del otro, de subrayar dos contribuciones históricas (1920-1930/2001-2007).

ITALIAN

Lo scopo di questo lavoro collettivo è capire le cause della crisi finanziaria. Tale lavoro ha una forte dimensione internazionale e si posiziona in un contesto legale ed economico. Sebbene composto da contributori indipendenti l'un dall'altro, si fonda su una problematica generale, il cui riassunto sarà l'oggetto principale di questa prima relazione bibliografica. L'importanza di tale studio è tale da giustificare i tre articoli che seguiranno su tale lavoro. Inoltre, questo lavoro di ricerca si focalizza sul tema specifico della governance in materia di finanza internazionale, e tocca diversi temi relativi alla regolazione che non possono essere ridotti o confusi l'un con l'altro. Pertanto, per tutti e tre questi articoli bibliografici, gli abstract saranno più o meno approfonditi su tali contribuzioni, a seconda del fatto che tale contribuzione sia rilevante ai fini dell'analisi della regolazione, nel qual caso l'abstract sarà più consistente, o se la contribuzione tocchi solo incidentalmente la regolazione, nel qual caso gli abstract saranno più corti.
La prima relazione bibliografica punta, da un lato, a presentare la problematica generale di tale lavoro e, dall'altro, ad attirare l'attenzione su due contribuzioni, di natura storica.

.....................

Other translations forthcoming.