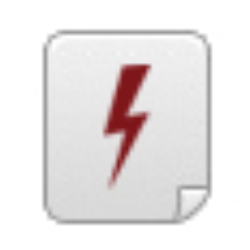 Translated Summaries

In The Journal of Regulation the summaries' translation are done by the Editors and not by the authors

ENGLISH

On November 28, 2011, the French Council of State issued a summary judgment suspending the Government price freeze on household natural gas prices because the 'price scissors' effect it had was harming competition, and because no superior legal norm justified the freeze.

FRENCH

Le 28 Novembre 2011, le Conseil d'Etat a rendu une Ordonnance de référé, suspendant le gel des prix du gouvernement concernant les prix domestiques du gaz naturel, car l'effet de «ciseaux des prix" avait pour effet de nuire à la concurrence, et parce qu'il n'existe pas de norme juridique supérieure justifiait ce gel des tarifs par un décret.
SPANISH

El 28 de noviembre de 2011, el Consejo de Estado francés emitió una orden judicial de congelación del precio del gobierno sobre los precios internos del gas natural, porque el efecto del "precio de tijeras" efecto fue el de perjudicar a la competencia, y porque no existe una norma legal que justifica el congelamiento de las tarifas por decreto.

ITALIAN

Il 28 novembre 2011, il Consiglio di stato francese ha reso una sentenza sommaria in cui ordina la sospensione de gelo dei prezzi del gas naturale per le famiglie, previsto precedentemente dal governo, l'effetto "forbice prezzi" causato da tale decisione stava causando danni alla libera concorrenza e poiché tale decisione di gelare i prezzi non era fondata su nessuna norma legale superiore.

SPANISH

El 28 de noviembre del 2011, el Conseil d'Etat (Consejo de Estado de Francia) decidió que la prohibición de los OGM establecido por varias decretos ministeriales en diciembre 2007 y febrero 2008 no son válidos. La razón principal detrás de esta decisión es la falta de prueba suficiente dada por el gobierno francés que los OGM representan una gran amenaza a la salud pública y el ambiente. No obstante, los Ministros de Agricultura y Ambiente declararon el 13 de enero 2012 que esta misma prohibición será adoptada.

........................

Other translation forthcoming.