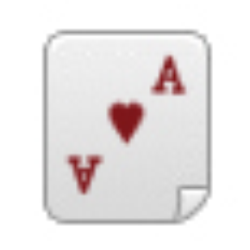 ENGLISH
In February 2011, the "Autorité de régulation des jeux en ligne" (ARJEL – French Online Gambling Regulatory Authority) has asked Pokerstars to shut down its Home Games, which the online gambling site has agreed to do. After that,the regulator has written to all operators to remind them that any modification of their platforms must be submitted to it for prior approval. This appoval has been given on may, 12, 2011. The Home Game is reserved to players, which account member has been validated by Pokerstar.
ITALIAN

Relazione tematica (Scommesse): L'autorità francese di regolazione dei giochi on line (ARJEL) ha omologato il The Home Games' Pokerstars, dopo aver annullato

Durante il mese di febbraio 2011, la "Autorité de régulation des jeux en ligne" (ARJEL – l'Autorità francese di regolazione delle scommesse online) ha richiesto alla società Pokerstars di interrompere il suo Home Games e la società si è conformata a tale richiesta. Successivamente, l'Autorità di regolazione ha scritto a tutti gli operatori ricordando che ogni modificazione della loro piattaforma dovrà essere sottoposta alla sua autorizzazione. Il 12 maggio 2011, è stata concessa questa autorizzazione. The Home Game è dunque riservato a degli utenti, il cui account è stato controllato e confermato da Pokerstars.
Other Translations forthcoming.