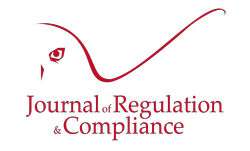 Like the previous cycles devoted to the general theme of Compliance and aiming to build a "Compliance Law", intended like them to be published in the Regulations & Compliance collection, this cycle addresses a particular aspect of this branch of Law in progress. to develop. "Compliance tools" having been the subject of the previous cycle of conferences and showing judges, lawyers, jurisdictions, this new cycle addresses a new phenomenon in Compliance: La juridictionnalisation de la Compliance (The juridictionalization of Compliance).
It will take place in parallel with the series of conferences on the theme: Les buts monumental de la Compliance (The monumental goals of Compliance).
There have always been judges and lawyers in Compliance Law, in particular because this is the extension of Regulatory Law in which they have a full place. This results from the fact that the decisions taken in respect of Compliance are contestable in court, those issued by the company, such as those of States or Authorities. The novelty lies more in the phenomenon of "legalization", that is to say that the jurisdictional model penetrates all Compliance Law, and not only the Ex Post part that this includes. Furthermore, it seems that this jurisdictionalization influences the non-legal dimension of Compliance. This movement has effects that must be measured and causes that must be understood. Advantages and disadvantages that must be balanced. If only to form an opinion on this "juridictionalization of Compliance".
The Journal of Regulation & Compliance (JoRC) benefits from the partnership of :
The cycle is supported by :