Cycle of colloquia 2021 around Compliance Juridictionnalization
ComplianceTech®. Pour lire cette fiche en français, cliquez sur le drapeau français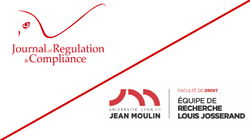 This scientific manifestation is placed under the scientific responsibility of Marie-Anne Frison-Roche and Jean-Christophe Roda. It is organized by the Journal of Regulation & Compliance (JoRC) and the Centre Louis Josserand of Lyon 3 University.
It is the fourth colloquium of the cycle of colloquia organized in 2021 around the general topic of Juridictionnalization of Compliance.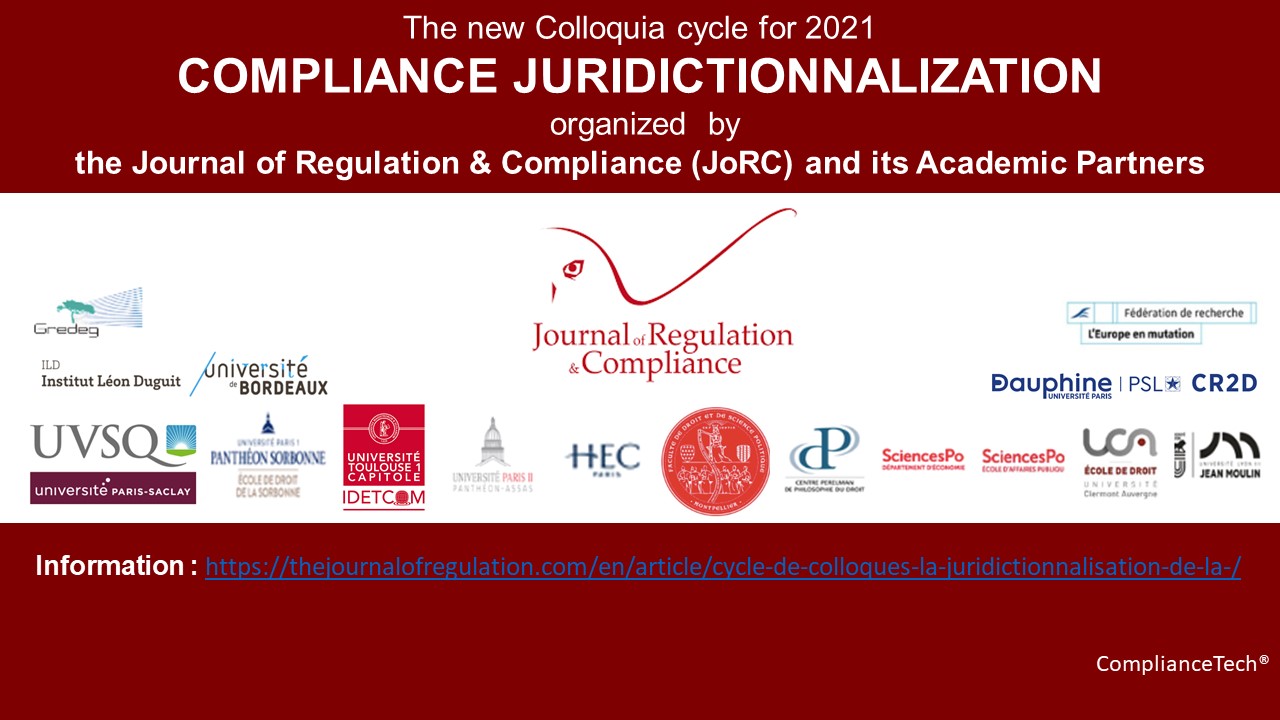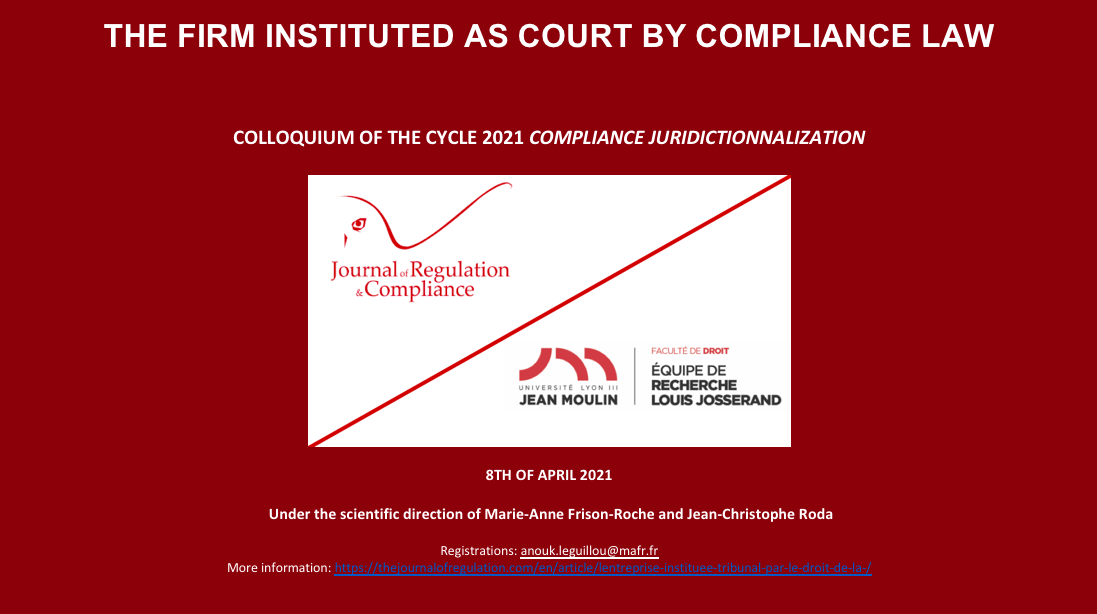 The different interventions will be then transformed into contributions in the books La juridictionnalisation de la Compliance and Compliance Juridictionnalization which will be published in the Regulation & Compliance serie, jointly published by the JoRC and Dalloz for the book in French and by JoRC and Bruylant for the book in English.
This colloquium will take place in Lyon 3 on 23rd of June 2021.
Presentation of the topic: Initially, it was through Criminal Law, inseparable from the trial, which forced companies to take charge of monitoring within themselves behavior likely to be deviant, the requirement of Ex Ante to be designed by the 'Ex Post of the jurisdictional. From this reversal of things, there has always remained this presence of the judge and the prosecution bodies in a Compliance Law which is nevertheless defined by its concern for the future and the Ex Ante tools within the company.
In doing so, the company becoming on the one hand a judge of itself, on the other hand a prosecutor of itself, it splits up, taking in reverse the most established procedural principles. Moreover, because of the monumental goals which constitute Compliance Law, companies become attorneys and judges of the others, or for the others, the cutting machines and the "supreme courts" being by name instituted to regulate in Ex Ante all different before that it does not become litigation. The Ex Ante of Compliance would then make the Ex Post disappear.
Will intervene in particular:
Read a presentation of the colloquium below: