ComplianceTech®. Pour lire cette présentation en français, cliquer sur le drapeau français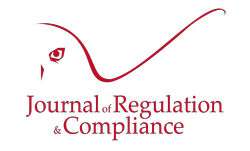 This scientific manifestation is placed under the scientific responsibility of Marie-Anne Frison-Roche. It is organized by the Journal of Regulation & Compliance (JoRC).
It constitutes the inaugural colloquium of the cycle of colloquia in 2021 on the general topic Compliance Jurisdictionalisation.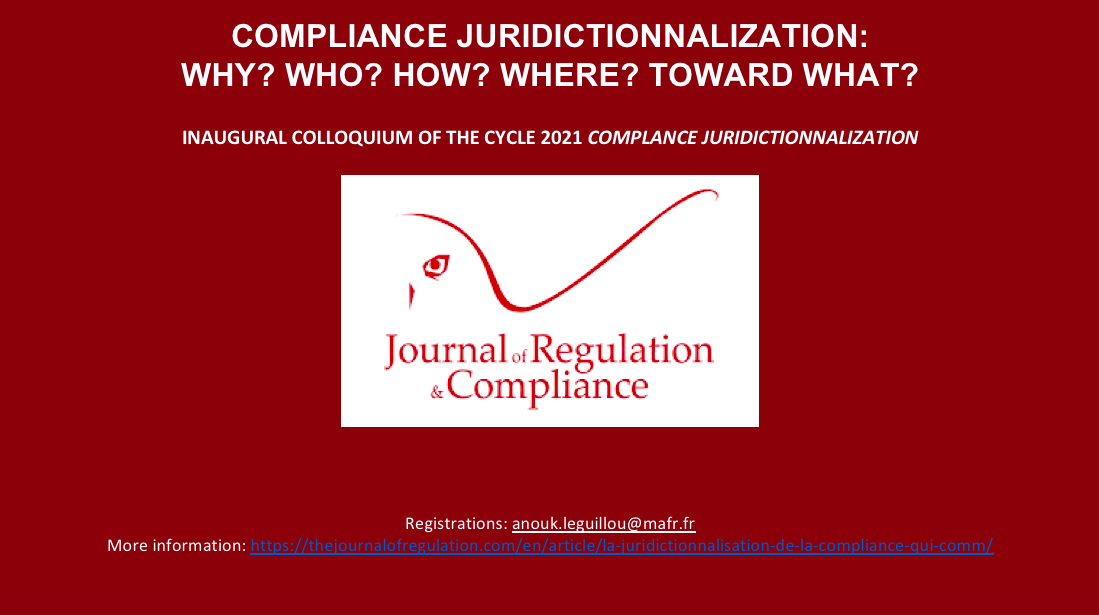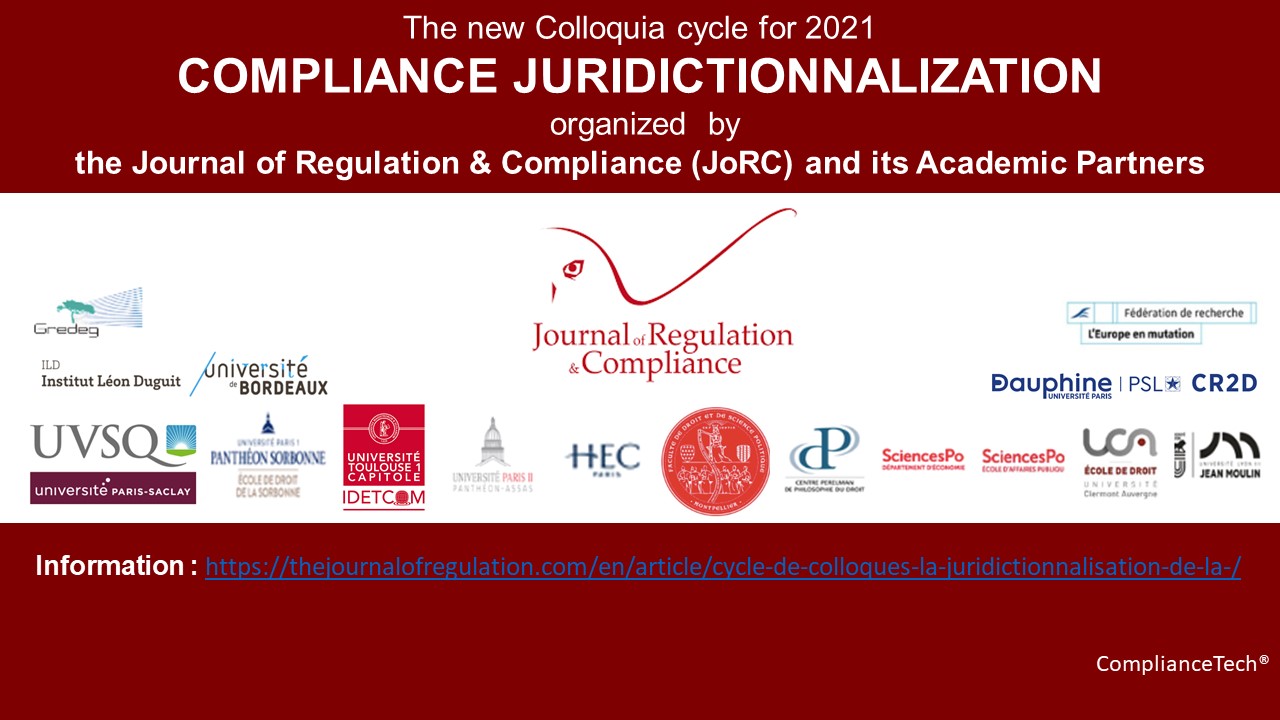 The work will then be incorporated into the two books La juridictionnalisation de la Compliance and Compliance Jurisdictionalization which will be published in the Regulations & Compliance series, co-edited by the JoRC with Dalloz for the book in French and with Bruylant for the book in English.
This colloquium will be held in Paris in 2021.
Presentation of the topic: Because Compliance Law is the extension of Regulatory Law, it is experiencing the same movement of Juridictionnalisation. First of all conceived as the goal of protecting systems and people, even if they seem beyond reach, this has led to the establishment of private companies as judges of themselves, to be structurally the judges and judged, those who act and those who observe. The duty of vigilance has increased this transformation. As in Regulatory Law, which is an Ex Ante branch of Law, the procedure, which is an Ex Post branch of Law, governs the functioning of companies, transfiguring Company Law under the term "governance".
The shock and transformation once received by Administrative Regulatory Authorities has been heightened by the fact that companies have been further seized by the repressive Courts on the one hand and by an American repressive Law on the other hand, two different cultures. There are therefore many technical difficulties that must first be identified and formulated and then resolved. The easiest is in a first step to ask the following questions : Why? Who? How? When? Where? Toward What?