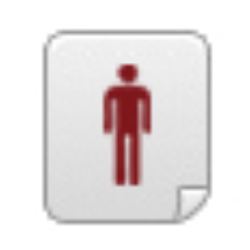 Main information
The implementation of a common repertory of information on Social Security tax payments provides the opportunity to gather real-time information on a vast majority of taxpayers, but is highly criticized for its possible violation of privacy rights.
Context and Summary
After authorisation by La commission nationale de l'informatique et des libertés (CNIL – French Data Protection Agency), a Decree issued on December 16th 2009 officially implemented a common repertory of information on social security tax payments. According to this Decree, the creation of this repertory will (i) facilitate administrative formalities that citizens face in dealing with the Social Security Administration, (ii) improve the calculation of taxpayers' benefits, and (iii) enable the production of anonymous statistics in order to control the quality of service. Besides these openly stated goals, the common repertory will be very useful in detecting and preventing Social Security fraud. Moreover, it combines a huge amount of information and interconnects data on almost all French citizens and residents concerning retirement, health insurance, unemployment insurance, family, and welfare benefits. Even though access to this information will be provided to all authorised employees of the Social Security Administration, the CNIL considers that sufficient protection of these data has been provided for. Moreover, the CNIL points out that no decision can be taken based solely on the data contained in the common repertory.
Brief commentary
Among all the questions raised by the CNIL's role in this affair, one seems to be of particular importance. This debate has indeed been focused on the question of the use of personal data, which means that the real issue facing us today, namely the virtual traces we leave online, has been glossed over. As regards the common repertory, the major issue was the length of time information would be stored in the system. The Decree implementing the repertory has provided for erasure of all information after five years time, which puts the system in line with the general legal provisions in this area. Therefore, it seems that the debate revolves more around whether citizens benefiting from social insurance programmes should be trusted or not. Nevertheless, the balance of power between government administrations and citizens puts the latter at a disadvantage. Shouldn't the CNIL's role be to provide citizens with some extra protection, rather than simply approving all decrees proposed by the government?