Cycle of Colloquia 2021 around Compliance monumental goals
ComplianceTech®. Pour lire cette fiche en français, veuillez cliquer sur le drapeau français
This scientific event is placed under the scientific responsibility of Laurent Benzoni, Bruno Deffains and Marie-Anne Frison-Roche. It is organized by the Journal of Regulation & Compliance (JoRC) and by the Paris Center for Law and Economics of the Panthéon-Assas (Paris II) University.
This event is part of the 2021 colloquia cycle around the general theme of Compliance Monumental Goals.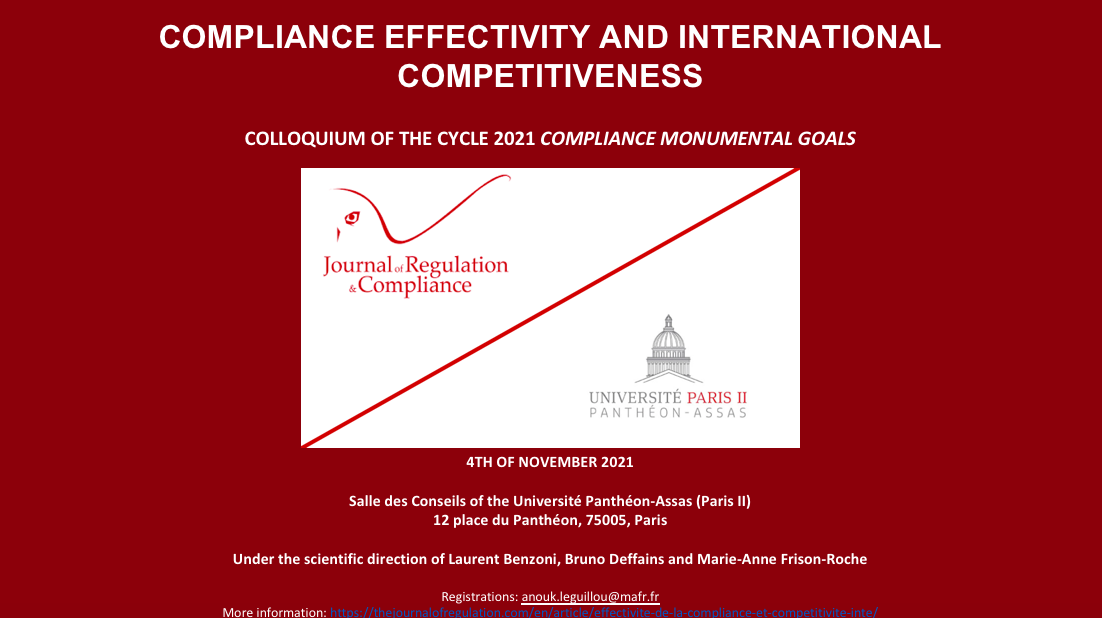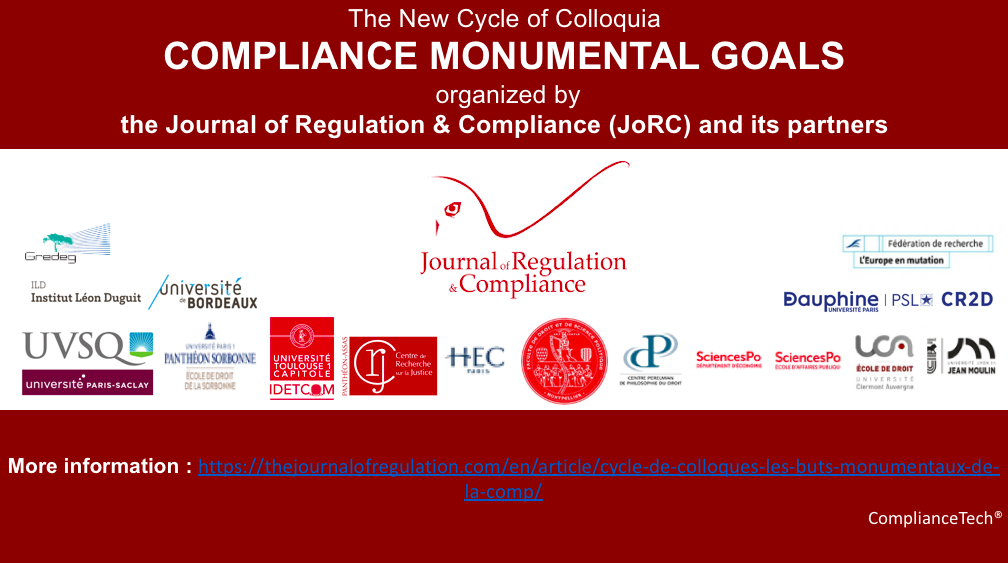 The different interventions will be then transformed into contributions in the books Les buts monumentaux de la Compliance and Compliance Monumental Goals which will be published in the Regulation & Compliance serie, jointly published by the JoRC and Dalloz for the book in French and by JoRC and Bruylant for the book in English.
This colloquium will take place in the Salle du Conseil du Panthéon on Thursday 4th of November of 2021 between 1.30pm and 6.30pm.
Presentation of the theme:
Notably will speak:
Laurent Benzoni, professor of Economics at Panthéon-Assas University (Paris II), Tera Consultants
Bruno Deffains, professor of Economics at Panthéon-Assas University (Paris II), director of the CRED
Marie-Anne Frison-Roche, professor at Sciences Po - Paris, director of the JoRC
Read a detailed presentation of the colloquium below: