http://www.thejournalofregulation.com/spip.php?article1450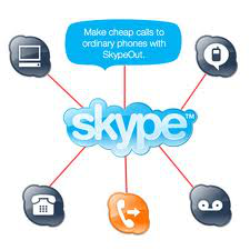 In the United States, the Communications Assistance for Law Enforcement Act (CALEA), on 1994 allows some services of the State which justify it, in particular the F.B.I, to carry out telephone tapping. But the technology also allows the transmission of voice by other means than the phone, especially via the Internet. However, wiretapping as a threat to individual liberties, only an Act may extend the powers of listening, on the phone on the modes of transmission of voice on the Internet. In this view, the F.B.I. is developing which is intended to become an extension of the Act of 1994.
© thejournalofregulation
The 1994 Act had already been adopted at the request of the F.B.I. It is also because of technological advances that it was amended for the first time. Indeed, the initial text of 1994 related only to the digital telephone using low-speed networks. However, insofar as the wiretapping are threats to individual freedoms, the law excludes that this can be conduced without a text aiming at expressly the hypothesis in which it is exercised.
Thus, when the high-speed network is technically appeared, there is legal vacuum. The Federal Communication Commission (F.C.C.) proceeded thus in 2004 for the extension of the power of the F.B.I. of low-speed networks to high-speed networks.
That has not been achieved without difficulty, because that the regulator presented as a technical procedure (from one type of network to another), therefore under its pure and simple power of regulation, was denounced by some, such as the Association of Human Rights, as an extension of the repressive powers of the Executive without corresponding guarantee, and by the only fact of the regulator, that was not possible.
It probably explains why a Bill was set up in 2010 to allow the F.B.I. to telephone tapping on conversations on the Internet, that the regulator could not allow alone because it was certainly more than a simple technical extension, this was not pursued. Yet, the very strong analogy between a phone conversation and conversation via te Internet, with the imperatives of security and the new approach of F.B.I is well understood. But seen here once again the tension between regulation and fundamental rights.