http://www.thejournalofregulation.com/spip.php?article1485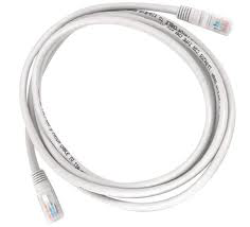 Guidelines are already emerging to what extents the financial supports provide by Member States to broadband networks are compatible with the principle of prohibition of State aid. The open public consultation launched the 1st June until September 3, is part of the more general approach of the Commission to change its guidelines for State aid and in the "digital strategy" of the European Union. It asked to those who respond to the consultation to have the concern to conceive aids to remedy market failures, to encourage investment and to introduce new players. By these signs, we measure it is a regulatory approach.
© thejournalofregulation
The European Commission found that Member States is funding broadband networks. It has already issued guidelines on State aid on such a subject, but it wants to adjust the text. It therefore opens June 1, 2012 a public consultation.

The consultation is open until September 3, 2012It appeared from the written replies by the Commission will allow it to adopt guidelines for broadband in December 2012.

The purpose of the consultation is that the appropriate articulation to made between the rules of the European Union in the State, which the principle is the prohibition and the scope of application is general on the one hand , and the "digital perspective" of the European Union, on the other hand.

All must be designed from the perspective of the work of the European Commission to modernize the general law of State aid. The conception issue by the problem included in the consultation document drafted by the Commission is carried out by the regulation. Indeed, it encourages people to submit proposals for the validated aids match effectively to compensation policies of market failures, which correspond to the common European interest.

Thus, States must be more transparent new investors should be encouraged to enter the market. Mr. Joaquín Almunia, Vice President of the Commission in charge of competition policy, referred to such a conception of law on State aid for "dynamic supervision" to "encourage" to "new investments". The primary purpose, according to the Commission is "to serve the objective of growth ... the digital strategy".

The draft of the new guidelines is available:
[http://ec.europa.eu/competition/consultations/2012_broadband_guidelines/index_en.html->http://ec.europa.eu/competition/consultations/2012_broadband_guidelines/index_en.html]