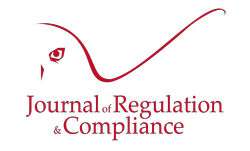 The cycle of conferences Les outils de la Compliance (The Compliance tools) began in November 2019 and runs until June 2020. It is organized by The Journal of Regulation & Compliance (JoRC) and all of its partner universities. It includes a conference more particularly devoted to the theme of "Les expertises requises dans l'Ex Ante de la Compliance" ("The expertises required in the Ex Ante of Compliance").
See the other thematics, other dates and other particular manifestations, building the complete cycle
Conference – Debate
Wednesday, January 29, 2020, 18h30-20h
in the amphitheater of the Paris Chamber of Commerce and Industry
Friedland Avenue, 27, 75008 Paris
General Presentation
After examining various specific tools, such as Risk mapping or Incentives, these showing that the tools only have their efficiency through their use designed and carried out by human beings, endowed themselves with the required expertise. But it is often because it is very difficult to identify and define these "skills" that operators subject to the Ex Ante Compliance obligations end up entrusting this observance to machines, via Compliance by Design ...
The mass of what should actually be observed leads to favoring massification expertise, as the "Regtech" handle it. But the rules being a living thing, Company Law adjoins Governance and one must know both. In the same way as the mastery of Ex Ante supposes that one always thinks of Ex Post (sanction for failure in the Ex Ante), so that this Ex Post does not appear, under its unwelcome face of Repressive Law which therefore must be anticipated and therefore present in Ex Ante.
In the same way, Tax Compliance presupposes that the State must be present in the good technical conception of Compliance. Compliance being the means by which States internalize their "monumental goals", or even confront each other under the mask of companies, it is then international policies in question, and this political expertise is required in Ex Ante.
_________
under the scientific direction of Marie-Anne Frison-Roche, professor fo Regulatory Law Compliance Law at Sciences Po.
with :
- - Antoinette Gutierrez-Crespin, partner, department Forensic & Integrity Services EY France.
- François Barrière and Sidne Koenigsberg, Skadden
- Pierre Vimont, Senior Fellow, Carnegie Europe
- Benjamin Jean, president of Open Law
- Thomas Amico, Linklaters
________________