http://www.thejournalofregulation.com/spip.php?article1435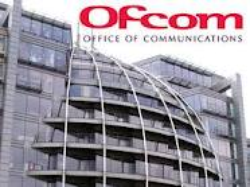 The press and television Murdoch group is sued for getting information in an illicit manner, by violating the privacy of personalities, having established connections within the police in order to be informed, etc. Concerning, the television media, activity can be practised because of the prior allocation of a broadcasting license by the regulator. However, the British regulator Ofcom, said April 24, 2012 that he was studying the question of whether the operator could maintain its license in view of the findings made during the parliamentary investigation establishing phone tapping fixed by it.
© thejournalofregulation

The British regulator, Ofcom, controls both the container ( telecommunications) and the content (for example audiovisual), while France for the moment chose to separate, despite the convergence, the two perspectives between two institutions.

Here we see that the withdrawal of the licence may intervene and not only given the fact that does not meet the conditions ab initio of the grant of authorisation to exercise the regulated activity, but as a kind of sanction, because the operator has done.

Here, the statement would be done by someone else, because objectionable behaviour (wiretaps) was observed by a parliamentary Committee and not by the regulator itself.

We can understand the logic of the reasoning. The regulator is the guardian of the entrance to the sector; he is the « keeper of the door» and control who wants to enter but must also get out the one which deserve more to be.

Thus, its turns out that the behaviour is unacceptable, especially in an area of public freedoms (media), it's necessary to get out the operator.
From a legal perspective, more procedural, it will be noted that it is as if the findings of the parliamentary committee of inquiry had a force of res juditica on the regulator and we may wonder where are the rights of the defence, because it is a terrible penalty to lose the right to broadcast.

We understand that for the regulator, the issue is «under review».