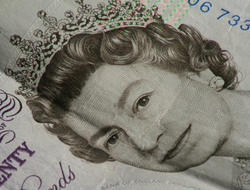 The United Kingdom is probably country of "self-regulation", many academics devote studies, regulators praise its merits, the legislation puts it in place. This is in the area of the press. The electronic media are regulated by OFCOM, but the written press is still self-regulated. British tradition remains so.
La presse britannique, dont on connait la variété du niveau, du Daily Mirror à The Economist et à propos de laquelle les scandales sont nombreux à propos des violations de vie privée et des méthodes pour acquérir les informations, est "autorégulée".
C'est pourquoi un rapport a été publié en 2012, le rapport Leveson, lui-même continuant à recommander l'autorégulation. Sur cette recommandation, a été élaborée le Press Recognition Panel (PRP), entré dans le système juridique par une "Charte royale" le 30 octobre 2013, articulé avec un organe de supervision, le Independent Monitor for the Press (IMPRESS), créé quelques mois plus tard. On ne sait si cela avait bien fonctionné, mais le 8 septembre 2014 le premier organisme est absorbé par le second.